There is only so much room for variation from spec before a customized holder becomes unusable. Minor angular errors of a probe can cause probe shanking, leading to invalid measurements.

Customers have come to rely on itpstyli, LLC to provide machined titanium holders because of our consistency in meeting tight tolerances and ability to accurately cut compound angles.

Please call to learn more about how itpstyli and its partners can provide turn key solutions for designing and manufacturing fixed-head tooling systems.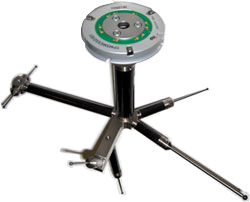 Customized and affordable tooling systems provide maximum rigidity, enhanced thermal stability and require minimal maintenance and maximum repeatability.