Reference Spheres for CMM Probe Calibration
itpstyli offers 4 standard reference calibration spheres with an overall length ranging from 130 to 145 mm and 4 standard sphere diameters between 15 and 30 mm.
Standard thread size is M8. If your plate or granite requires other threading, please see our adapters or consider our cost-effective customized solution.
Spheres come with a DIN EN ISO 9001-2000 certification depicting diameter and form deviation.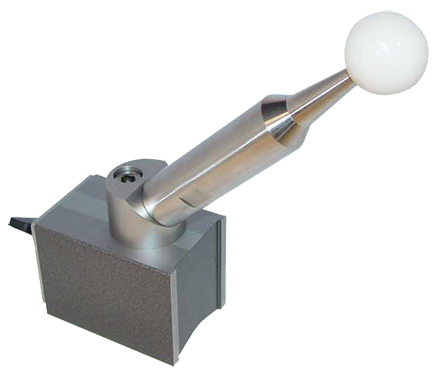 CMM Reference Sphere with Magnetic Base for CMM probe calibration.