!— Windows 8.1 + IE11 and above —>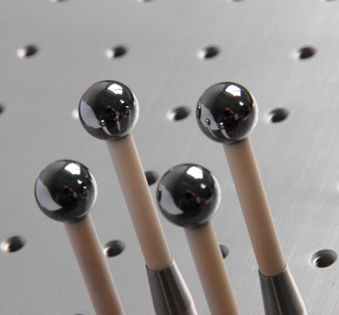 Our precision probing elements are designed with cutting edge CAD technology.
A strong team is the basis for our success.
All probing elements, accessories, and configurations are manufactured in-house using our own designs. Upon request, we manufacture all special shapes and configurations made of the materials you require.
We set the highest standards for our line of products by using the most recent manufacturing technologies, which are unrivalled in the industry. We manufacture every single part from start to finish. All manufacturing steps are subject to the strictest quality control. Since we are independent from external manufacturers, we can guarantee that only the 'best quality' will be delivered.